TYPES OF FINGERPRINT CARDS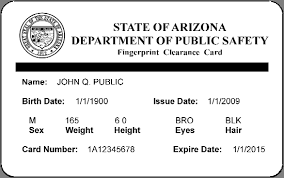 AZ-DPS FINGERPRINT CLEARANCE CARD
Which card do I need?
1. REGULAR Fingerprint Clearance Card

Please see list on application. Your licensing, certifying, or authorizing agency, board, or employer can better advise if you need a fingerprint clearance card, and which Statute provides the reason for the requirement. 

2. IVP Fingerprint Clearance Card


State Board of Education (Teacher or Other Certification) ARS §15-534
Tutor or Teacher Preparation Programs ARS §15-534
Charter School Instructor ARS §15-183
School Bus Driver ARS §28-3228
Public and/or Charter School Non-certificated personnel ARS §15-512
Public and/or Charter School Contractor, Subcontractor or Vendor and their employees ARS §15-512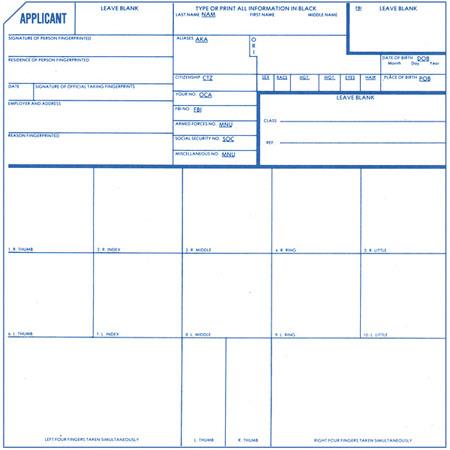 FD-258 FINGERPRINT CARD
What is a FD-258 card?
This is the standard FBI fingerprint card, form No. FD-258 used by the FBI, Bureau of U.S. Citizenship and Immigration Services, and many other agencies for noncriminal fingerprinting such as employment clearances, licenses, adoption, immigration purposes, etc.